This isn't just a virtual race.
We're also offering a solo one: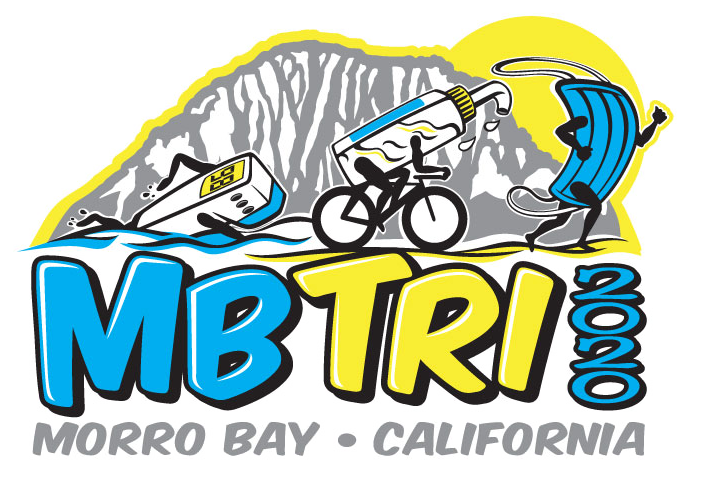 You're still coming to Morro Bay
You're still doing the course (without volunteers and closures, but we believe in you)
You're doing it when it's convenient.
How do you do this?
Sign up
Download the app
Get training
Understand the course
Come to Morro Bay and swim (or paddle), bike, and run your heart out (we recommend bringing friends and fam with signs to make the locals wonder what you're doing)
Submit your results.
Profit! . . . Nah, but we'll send you a medal, shirt, and bib!
And then we'll never do it again because triathlon is about community. This year we're all in it. Together. Alone.

BUT NEXT YEAR? BACK IN BUSINESS BABY. <3
The Rules
When: October 14 to November 14th
Cost: $30
Once registered you will be emailed instructions for next steps.  
Rules and Safety:
You must stay on the prescribed course (olympic or sprint) If you don't your results will be rejected from the leaderboard.
You must use a non-electric/powered bike for the cycling section of the race if your times or faster than what is reasonable your results will be removed.
As is the rule for in person triathlons, no outside assistance during the triathlon.
By participating in this event you agree to follow the rules of the road i.e. stopping at red lights and stop signs, riding in the bike lane, yielding to pedestrians and in general sharing the road with other users.
For the swim portion please be cognizant of the tides. Morro Bay is considered one of the most hazardous harbors in the nation so please check the tide book to make sure you are not swimming into a flood tide or worse an ebb tide. Be very aware of boats and sea otters. When possible swim with a buddy or better yet have a friend or family member follow you on a kayak or SUP.
Wear high-visibility clothing whenever possible, and always be mindful of vehicle and pedestrian traffic.
FAQ
Can I do the course more than once to better my times? Yes. Please follow the app instructions for how to submit results
Do I need a smartphone? Yes, the app that we use requires a smartphone and you to download the app.
Do I need a smart watch? No, you do not. However, if you don't have one you will have to manually record your swim or tuck your phone in a baggie in your wetsuit . . . chafey!
Are there awards? Sorry, but nope. Because we don't have the infrastructure to ensure a safe, competitive environment that's equal for all, no awards.
What do I get? Awesomeness. The same vacation you were hoping for this fall. The same cold water, mushy sand, and rock view to keep you anchored. Also, a medal and a shirt mailed when you submit your scores and the race period is over (we have to order everything then to keep costs fair for you and us).