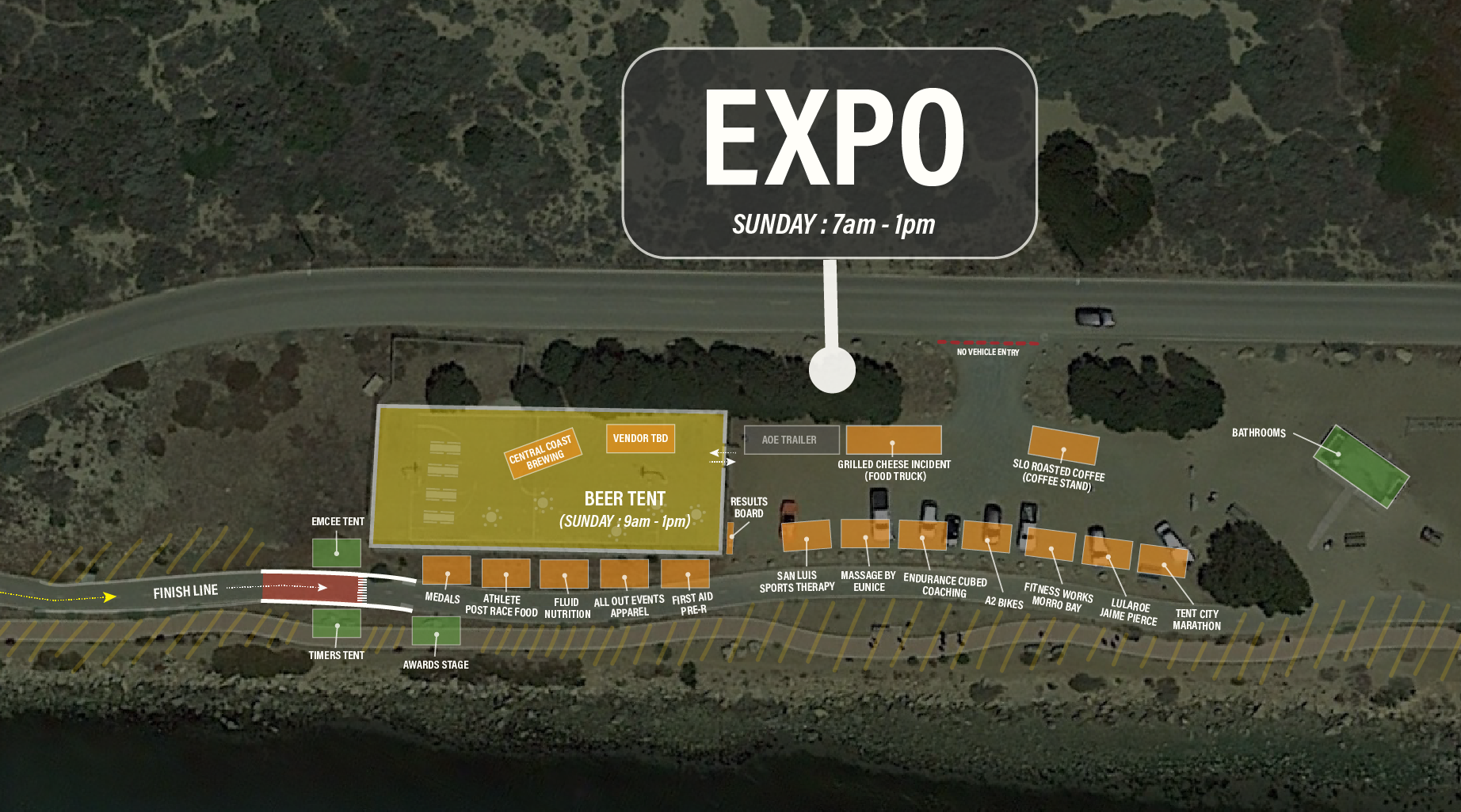 For expo/festival booth inquires, please email kaori@all-outevents.com  and we'll send you more information!
EXPO HOURS
Sunday 11/5/2017 : 7:00am to 1:00pm
BEER TENT HOURS
Tent hours : Sunday 9:00am to 1:00pm
  **must be over 21 years old, ID required
**1st beer on us for Morro Bay Tri finishers! Ticket on race bib.
VENDOR LIST
Fluid Nutrition
First Aid / Pre-R
San Luis Sports Therapy
Massage By Eunice
Endurance Cubed Coaching
LulaRoa – Jaime Pierce
SLO Roasted Coffee (Coffee Stand)
Grilled Cheese Incident (Food Truck)
Central Coast Brewing (9am – 1pm)
All Out Events