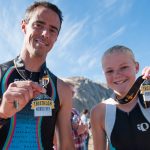 Our race director just found out about the unfortunate situation with the LA triathlon – Torrance Beach and, being from the South Bay herself, with tons of friends racing, thought of all the athletes that have given heart and soul to the race, only to have it canceled at the last minute. We know how much dedication it takes to train for a triathlon, not to mention the money spent traveling to a major destination like LA.
That's why, as a small token of appreciation for your efforts, Morro Bay Triathlon would like to offer 30% off entries to those registered with the 2016 LA Triathlon – Torrance Beach. You'll basically be racing at cost to us, and while we're not in LA, we don't think that's a negative! We've got a beautiful race course on the central coast of California that's worth the drive and should fit right in with the kind of training you've been doing for this one!
Just forward us your receipt for the 2016 race and we'll get you a one-use discount code!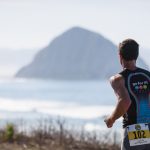 Want to find out more about Morro Bay? Check out this page for a tour of the area.