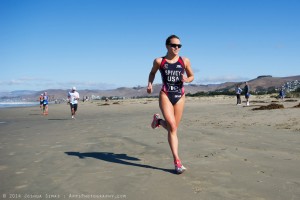 Morro Bay Triathlon
Coleman Park, Morro Bay, CA

EVENTS
Sprint Triathlon (750m swim, 20.5k bike, 5.4k run)*
Olympic Triathlon (1.5k swim, 40k bike, 10k run) *
Sprint Aquabike (750m swim, 20.5k bike)
Olympic Aquabike (1.5k swim, 40k bike)
(*Kayak or SUP option to replace the swim)

Enjoy some of the finest multisport terrain on the west coast and be the RockStar you know you are! This is one of the last few triathlons of the 2015 race season! 
Dive into  the harbor, swimming along our well-marked bouy course for your Olympic or Sprint triathlon! Transition to your bike and your pedaling takes you through the quaint coastal towns of Morro Bay and Cayucos, sandwiching the Pacific Coast Highway 1 views of the Pacific Ocean and surfers ripping the waves. Head back out on food, traversing asphalt, hardpacked soil, boardwalk, and hardpacked sand, ending with a strong finish as your name is called in front of The Rock! 

Skip the run portion with Aquabike!
Get in on the full experience of the harbor swim and coastal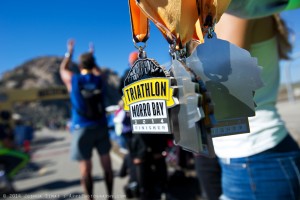 Highway 1 ride, but take it easy on those knees with our Aquabike option! You'll finish in the bike transition area, so be sure to head on over to the Finish Arch on the run to make sure we document your glorious achievement! Pick your distance: Olympic or Sprint and get ready to rock multisport racing in a new way! Aqua bike is great for strong swimmers and experienced bike riders who want to focus on two disciplines.
Substitute the swim portion with kayak or stand-up paddleboarding
. If you don't swim or you're kayaking/stand-up paddleboard fiend you can substitute the swim portion of the triathlon with a paddle. The course tour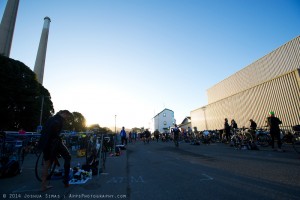 s Morro Bay in clockwise direction, and turns are clearly marked with buoys. The paddle starts and ends at Mothers Beach. Ocean sit-on-tops, touring kayaks surf skis, and stand-up paddleboards are all welcome. The paddle option will be divided between Kayaks and SUP. The Olympic course is 3 miles. The Sprint course is 1.6 miles.